Are You Tired of Rejection & Ready to Have the Love, Trust, Affection & Desire You Want?
Do you want to feel more confident, clear and masculine in how you handle conflict and express yourself?
Here is what WORKS even when you feel like you're the only one trying!
You have 2 options:
Keep doing what you're doing and getting what you're getting and HOPE something changes.
Stop doing what you're doing, bring something NEW into your relationship and MAKE the changes you want to make.
If you are a man who is more inclined to take option #2, then read on. You're about to hear some things you may not have heard before.
"When I just try to kiss her goodnight she turns her lips away from me and scrunches her face. It kills me and I've lost all confidence in dealing with her lack of trust and affection."
Does this sound familiar?
Have you felt dismissed or rejected like this in any other ways?
How long has it been going on?
The longer it has been going on, the more urgent it is that you start taking action now. Let's not settle for that any longer, okay?
Most women who consistently act distant, cold, and/or dismissive have already begun thinking about the possible end of their relationship. In fact, most women tell me they start making their plans about 2 YEARS before they actually pull the trigger. And it all starts with a subtle a pattern of rejection, detachment, distance and disrespect.
Why don't they TELL us what they are feeling?
What's going on inside their heads and why can't they explain it to us?
It's unanimous. I hear it over and over again. They believe that's what they've been doing all along! And men somehow miss the message.
Here are Three Ways I Can Help You Immediately
Number One
Learn the real reasons she is unable to explain what is going on with her. This gives you a perspective and a powerful ability you didn't know you have.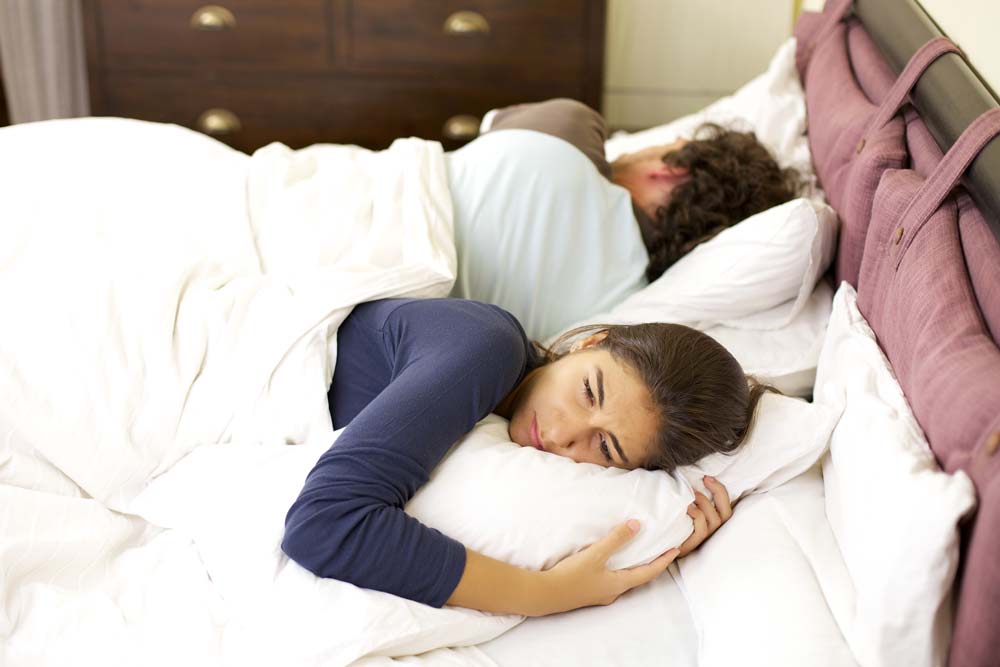 Your frustration and anger will subside when you realize the truth. She isn't trying to hurt you. Really. She is trying to protect herself, and she can't explain to you why she is scared and uncertain.
I will teach you:
Why her reactions to you are almost involuntary and how you can change her reactions by showing her more confidence
Why it embarrasses her to admit she wants to feel more masculine strength from you
Why you should STOP trying to get her to talk about it and what to do instead
How to stop "doing" things for brownie points and start "being" different to create natural attraction
Number Two
Discover the real reasons that women are so GOOD at stripping away our confidence and why that makes them angry and anxious. Learn the tricks to getting your mojo back.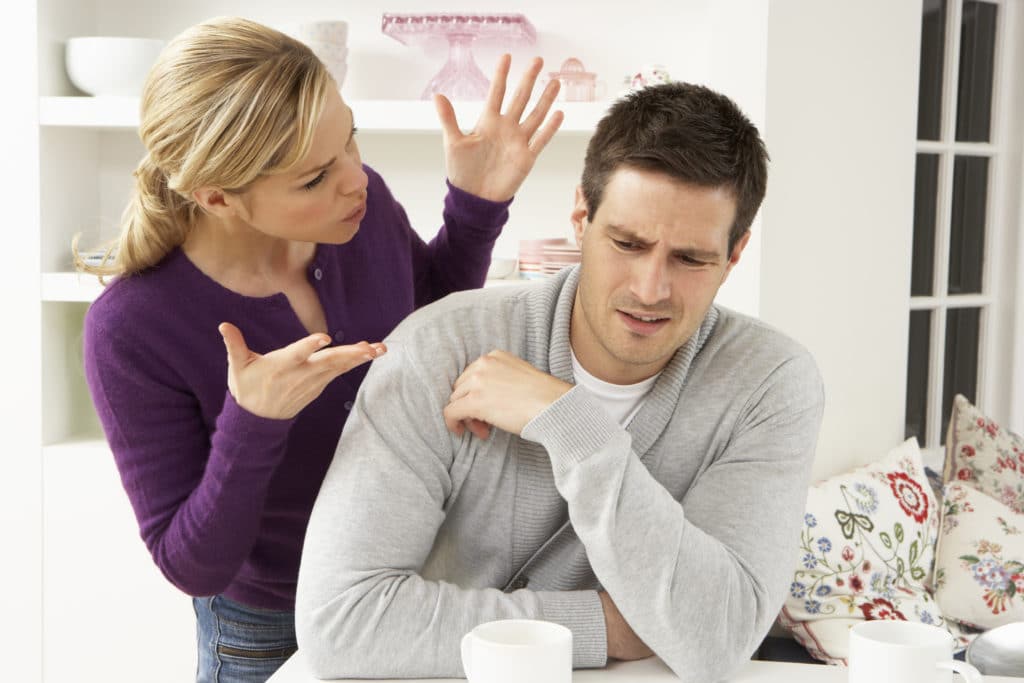 You may be like most of us good guys. You've had a lifetime of pleasing women – teachers, girlfriends, and mom.
Now you're in a spot where the magic has worn off and there's nothing you can do or say that's right. The one committed, romantic partner in your life has you walking on eggshells trying to not screw up. Your confidence is gone.
Don't worry. You're not alone and you WILL get it back.
I will help you:
Understand for the first time why guys fall into this trap and how we get out of it by busting myths about what women want
See how men trade their confidence for female approval – why women hate it – and how to reverse the situation
Adopt a whole new thought process that spikes your confidence with ANY woman and creates instant attraction
Learn to use your calm, deliberate manly mojo to respond with reassuring strength instead of fear
Number Three
Learn the secret to creating emotional safety for her and maintaining your attractiveness to her – or ANY woman.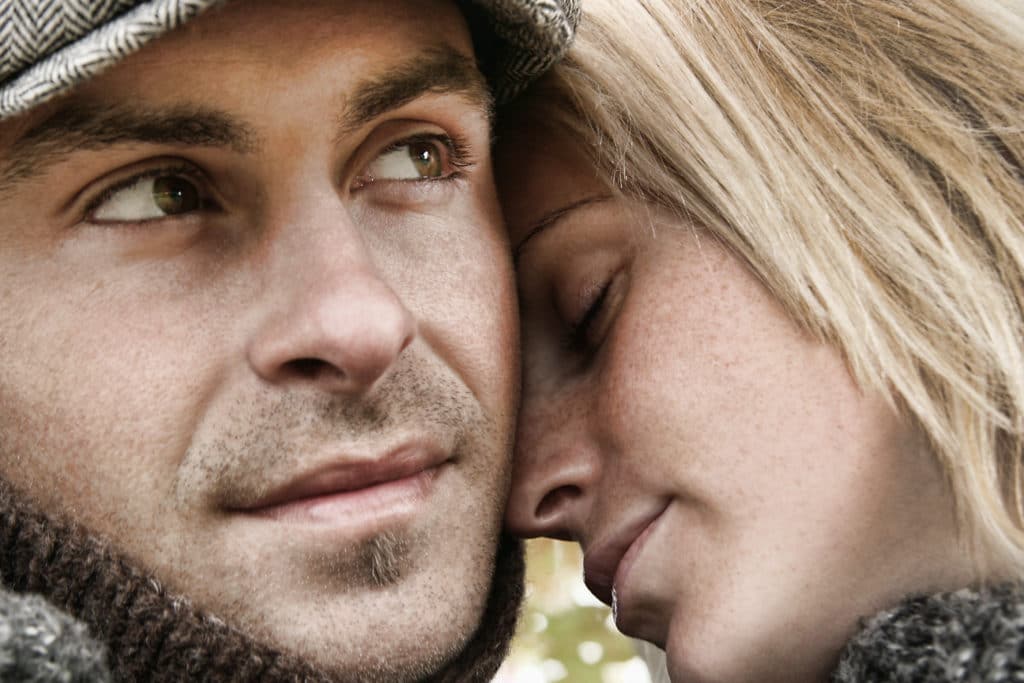 I don't use the word "secret" lightly. When I had more advanced men explain this to me I was blown away. How did we get through childhood without SOMEBODY explaining these concepts to us? What is our role supposed to be? What do women really want? The sad truth is most of us didn't have a male role model who was prepared to teach us.
I will teach you:
What emotional safety means to a woman and how you'll make her feel safe to be attracted to you again
How YOUR OWN feelings of self-esteem and confidence drastically affect her ability to feel emotional safety and attracted to you
Exactly the kind of masculine (not "macho") energy from you that allows her to feel safe and sexual
Why she craves your masculine desire but is totally turned off by male neediness – and HOW she feels the difference, so you'll never get it wrong again
This is HOW we are Going to do This
6 Month Deep Dive Masculine Confidence Intensive
This is a personal, practical and intense coaching program.
You get the insight, confidence and skills you need to stop the downward slide of your relationship.
You learn to create a safe, masculine energy which women find irresistible.
Your confidence soars.
Then you invite her to join you in the love, trust and affection you BOTH want.
This program is for a committed man who is ready to get serious. You know that the key to your success lies within your own hands. You are smart, persistent and driven. You want what you want and you will no longer settle for "good enough".
The program includes weekly private phone sessions lasting up to 90 minutes each. We follow a customized process focused on YOUR needs and YOUR goals. We assess your progress each week and make strategic decisions based on YOUR situation.
You will expand your mind and become excited about learning again. You will take consistent action with confidence and become the creator of the life you want! Here are the results you can expect to gain from the program.
1. Stop being wishy-washy and become more focused and directed. Feel anchored by stronger, clearer personal values and your non-negotiable boundaries
This is your foundation. You nail down the expectations you have of yourself and for yourself in relationships – especially with women. We go through an eye-opening process that makes you wonder why you haven't done this yet.
2. Develop control over your thoughts and emotions like never before. This sets you free from anxiety and has the most immediate impact on your relationship!
Anything is possible when you focus on the things YOU can change and influence – with or without permission from others. You get control over your own thoughts. You feel more calm and confident with your strong emotions. You see QUICK results in how others react to you. This step begins building your feelings of confidence fast.
3. Become a master of the masculine and feminine dance. Learn how your actions have been helping or hurting her ability to love, trust and desire you.
We uncover the truth about the roles you each play in your relationship. You learn about "polarity" and how the lack of it makes your relationship struggle. You create feelings of presence and connection which make her WANT to be more trusting and affectionate. You become skilled in recognizing and CHANGING the old tactics which used to push her away.
4. Build and sustain your own masculine confidence at a high level. Protect against attacks on your confidence and learn how to counter-attack every time.
Confidence is not something you're born with. You learn why confidence is a simple thought process and is all about your mental game. Attractive, confident masculinity isn't about "doing" anything to GET something from women. It's about who you are "being". You learn how to BE who you want to be and say what you want to say – with strength and confidence. You learn to do this from a genuine place of love and compassion for her. THIS is how she will relax and feel attracted to you again.
5. Become more connected, aware and present – with everyone. You develop new skills and knowledge about the 4 critical intimate relationship needs. This is a critical step in your ability to build attraction and desire.
Everyone has basic emotional needs we want filled. You become aware of and connected with her needs. Discover how she feels neglected and help her feel more supported, understood and connected. Learn how to communicate your needs in ways that attract her. You are clear about your role in the relationship and how to provide more leadership toward intimacy. You are bold and open with her as you create more emotional, intellectual, spiritual and physical intimacy.
6. Stop the destructive emotions of anger and resentment which keep you from moving forward. These emotions cause you to say and do destructive things that pull you backward. You learn how to crush them and move on with purpose.
Anger and resentment will ruin your efforts to repair your relationship – every single time. You face these feelings with honesty and learn how to let them go. You change the negative thoughts which create anger and resentment. Then you replace them with compassionate, loving thoughts. Handle conflict like a man and watch how well she responds to you. Even if you get a half-hearted kiss goodnight you will be strong, attractive and masculine.
7. Stop being outcome dependent and too invested in her reactions and her approval. You discover the power in letting go of your attachment to her attitudes and her choices. Your peace and contentment come from you being confident in YOUR attitude and choices.
A CONFIDENT man knows his values, what he wants and where he's going in his life. You learn how to think, speak and act according to your values without worrying about reactions from others. This is where your intimate relationship may be suffering.
Are you too dependent on her reactions and care too much about what she thinks about you?
You become clear and confident in your ability to invite her to another level of relationship. You will WANT her to join you. But you don't NEED her to join you. While you care about what she thinks, feels and dreams, you are no longer controlled by what she thinks about YOU.
Your sense of security, confidence and self-worth now comes from within you.
This is the most attractive YOU!
I know. It sounds intense – maybe a little scary. It is! That's where all the good stuff in life lives. The good stuff lies outside your comfort zone. You will realize all seven of those benefits when you loosen your grip on what you currently know and what you've always done. It requires a bold man who is ready for a little adventure. Are you thinking this might not help your situation? Each of these regular guys thought the same thing – at first.
"I have been able to make a U-turn in my entire life. I feel like I am becoming the man I want to be and my relationship is improving because of it." This program showed me that I was no longer the man my wife married and she was taking on more and more responsibilities because I wasn't "manning up." Not only did Steve help me realize that I needed to change for my relationship but also for myself. Through some great coaching,. My only regret is that I lost some good years with my wife. The program has helped me realize that the future will not be lost and I am looking forward to many fantastic years ahead with my wife. I not only appreciate Steve as a life coach but he has now become my friend. Steve – Wyoming
"Steve's a wizard! He's friendly and firm. He's wise and open. He's confirming and encouraging. He will move you like you've never been moved before."
"As a coach, Steve helped me truly understand what I was not bringing to my relationship, how what my relationship desperately needed was inside of me, and how my not 'showing up' impacted my relationship in a way that I didn't want. He then encouraged me, checked in with me, sent me relevant articles and thoughts to my situation, and firmly held me accountable for what I claimed to want. He will gladly do the same for you. He will be worth your time."Jacques Fournet – Fort Collins (email me for a reference [email protected])
"Steve helped me clear up my mind, helped me believe in myself and designed a specific action plan that best fit my particular situation." "I found Steve while being in the midst of the self-development process and on the path to improve my marriage. I was already familiar with some main concepts that Steve was advocating but I have been overwhelmed with different strategies and techniques learned from various sources. Steve has gained a great insight into a complex nature of man-woman relationships and has knowledge and tools to help men improve themselves. Steve's listening and understanding skills, his knowledge, compassion and dedication to my situation was beyond my most optimistic expectations. After each of my sessions with Steve I felt tremendous uplift, confidence and clear vision of what I needed to succeed in resolving my issues. In my opinion Steve earned himself a place among the best life coaches on the market today and I would recommend him to anybody who is looking for getting a top notch life and marital advice."L.S. – Canada
"Treating my wife with love and respect, and inspiring her to do the same with me has helped us grow as a couple. If you are truly ready to grow as a man contact Steve right now. You will not be disappointed. "I am a 50 year old man with one failed marriage on my way to another. This part of my life was frustrating me as I have successful career, have the confidence and ability to make dozens of decisions everyday yet when I came home all that disappeared and I could not wait to get back to work the next day. I was stuck in an endless cycle of a couple of good days and then something would happen and we would go back to square one with more bitterness and resentment. I finally decided to contact Steve when my wife started talking about her next "husband" and how she couldn't wait to move on. Steve got me in headed on the right track and helped me by letting me know I was not alone. Steve shared with me his own life experiences (he has been there), held me accountable for my actions, guided me on how to speak with my wife and taught me what she wanted from me and our relationship. Changing my behavior, getting my wife on board and getting through her challenges was scary stuff, but knowing Steve was there with advice, love and understanding gave me the confidence to push through.This is a life long journey and even though things are better (and getting better every day) there are still times where my wife and I don't see eye to eye. Instead of letting these disagreements set us back, I think about what I learned from Steve and see the problem for what it really is. Tons of love Brother!" Bill G. – New York
"When I figured out all the time he had gladly spent with me online and offline, it came down to less than $50 an hour." "Let's talk money. I'm as frugal as they come . . . and I don't throw my money away on slicked up marketing schemes. I wanted to do some personal work and trusted Steve with my life essentially . . . and it was worth it . . . happiness wise as well as monetarily. The "before and after" results in my confidence and frame of mind are astounding. If I had known this, I would have gladly paid more. Steve is selfless. Can't find more "bang for your buck" in the coaching/counseling field these days. The great thing is that Steve isn't driven by money. Sure, we all have to make a living AND he does it with his passion. Steve is happy to be early to a phone call or meeting and comfortable with staying late if needed. He's not a clock watcher. And that made a whole hell of a difference for me."Jacques F. – Fort Collins
More about the 6 Month Deep Dive Masculine Confidence Intensive
This program is more than just weekly phone calls. We stay connected, as brothers, during AND AFTER the program ends.
I am your personal mentor every step of the way.
You receive a detailed review of each call with specific lessons and actions you have agreed to take.
You develop a sense of purpose and strength and you will be more focused and accountable than ever before.
Your homework assignments motivate you to put your lessons into REAL LIFE action at home. Action fuels the entire process and is the catalyst for the improvements you want.
You receive a stream of high quality, credible reading material to build your confidence AND competence.
APPLY HERE for Your Spot in the 6 month Masculine Confidence Intensive
After I review your application I will contact you to arrange a phone call. On this call we will review your application and your specific situation and needs. This will be a valuable coaching call in itself! At the end of the call, we will both determine if we are meant to work together.
What's the Investment?
The 6 Month Deep Dive Masculine Confidence Intensive is not cheap. And it's not for just someone who wants to dabble in the work of changing their life and relationship. I explain the price structure to you in detail during our first call. This program produces real RESULTS and real TRANSFORMATION. You finish the program a happier man who is clear and focused on exactly what he needs to do to get what he wants. What is that worth?
Can I save your marriage or make it everything you ever dreamed of? Possibly. But it's important you know
this is not the point
.
Because your investment has no chance of buying HER affections or her choices. Your investment is in making YOU the best possible version of YOU. You must want this MORE than you want to fix your relationship. This is the only order in which things will improve.
The best YOU is the only man who stands a chance at creating what you want with her or any other woman on earth
.
Please consider these points before investing in this program:
DO NOT put yourself into a debt situation your income cannot support
Are you able to commit to scheduled sessions and be available for each one or rescheduling with reasonable notice?
Are you willing to complete reading and homework assignments?
Are you able to hold yourself accountable for follow through and accept a little pushing from me?
Why I understand your concerns about money:
I have a history of denying myself anything that seems like a "luxury". I was raised to believe that I didn't deserve anything new or high quality.
"Investing in myself" seemed selfish, egotistical and too "woo woo" to be practical.
I waited until my late forties to take risk. I'm now on my 3rd coach and 2nd virtual assistant. I finally learned that real change and real results do not happen without accepting the help and skills of others.
I thought investing in me meant I should GET something back. I found out that it's an investment in learning how to GIVE. None of us gets what we want in life until we learn how to give our BEST SELF to those we love and those we serve.
APPLY HERE for your free consultation call
Hey, I see you've read this far on the page. That either means you are bored silly or actually considering doing some important work. I want to thank you for your trust and your interest. This is important work.
You've made it this far which means the odds are very good. You have the mindset, persistence and focus needed to be wildly successful. You have the ability "turn the switch on" and begin seeing and feeling your true value. You are ready to move forward with confidence and a renewed sense of optimism.
This is the source of your personal power and ALL of your progress to come.
You've got what it takes to step up and do whatever you want to do and have whatever you want to have. Let's make that happen. Answer these few short questions. I will read your application immediately and will respond to you within three days.
With love and respect, Steve & Dan