By: Steve Horsmon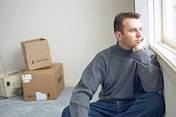 I sometimes get odd reactions from people – mostly it's an awkward silence.
Friends, family, and prospective clients all see the irony in a divorced guy helping people in their relationships.  They either avoid talking about it or get the courage to ask, "Why should anybody trust you with saving their relationship?  Yours didn't work out so well, did it?"
Take Our Attractive Husband Self Assessment Here >>
My answer is always the same.
I don't try to save relationships.  "Relationships" don't have a mind of their own.
I help people to save themselves.  It's the only possible way to improve any relationship.
Save Them From What?
By the time a relationship begins to hit the rocks, both partners begin to get real scared.  They are unsure how they got here.  They never wanted this to happen.  They can't stand the negativity.  The ongoing blame game is excruciating.  The loss of connection and intimacy is horribly painful.
They never thought they were the kind of person who be in this position.
They have always been exceptional at work and had lots of adoring friends.  But in their relationship, they seem to be incapable or incompetent in changing anything.
Then they start to read.  They attend webinars and workshops.  They watch Dr. Phil.
As their relationship begins dissolving around them, many people get a BFO – a blinding flash of the obvious.
They have become a person in their relationship they NEVER WANTED TO BE.  For many varied and complex reasons, they have evolved into the type of partner even THEY wouldn't even consider dating.
And that hurts.
They want to be saved from being the person and partner they NEVER INTENDED TO BE.
How do I know this?
You're looking at that guy a few years ago.
What I Decided to Do and Why You Can Too
I decided to do some more work.  I read, researched, talked, joined men's group, soul searched and cried.  Guilt sucks.
The end of my marriage was bad enough, but pile on top of that the realization that I had become a man who didn't deserve any better, well, that was actually worse.
This is when I learned that SAVING MYSELF was the very first step to either saving, surviving, or building a new relationship.  I learned that it is futile to become outcome dependent.  I had NO CONTROL over the choices of others.
But, without digging deep enough to find out what my role was in creating the downward spiral, I knew I was destined to repeat it.  That option was NOT acceptable.
I wanted to learn more about men, women, love, romance, intimacy, passion – the whole shebang.
What I learned was that there is no end to it.  But it's the most amazing, rewarding, fun journey I could have imagined.  It has helped me to get closer to being the man I want to be.
The journey has brought me here to share with you a secret.  YOU can do this too.
All you need to do is make a decision.  Is your current path unacceptable?  If so, change it.
The Biggest BFO of All
Remember those feelings of being either incapable or incompetent in changing anything?
Those feelings go away.  They are replaced by TRUE CONFIDENCE.
You will realize the "confidence" you thought you had was false.
Confidence gained by your achievements, your salary, your sex life, or the approval of others is a weak shell.  It's a paper thin disguise.  It can't hold up under examination nor under the stress of an intimate relationship.
Truly authentic confidence doesn't come from knowing you can get people to like you and reward you.
The most powerful, calming sense of confidence comes from knowing yourself so well that you WILL learn, adapt, and persevere in the face of ANY situation.

True confidence is born out of your own realization that you have the power to define yourself and affirm your own value to the world.  Step up on your OWN terms!

Giving that power to others is a mistake so many of us make very early in our lives and throughout our relationships.  When we do that, we don't stand a chance at saving a relationship, surviving the end of a relationship, or building a new relationship.
Whichever way your life goes, you're going to need your power back.
Are you ready to claim it?